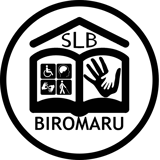 Terms and Conditions
Last updated: 6-10-2023
Welcome to SLB Biromaru!
These terms and conditions outline the rules and regulations for the use of Sekolah Luar Biasa Biromaru website located at https://www.slbbiromaru.sch.id.
By accessing this site, we assume you accept these terms and conditions. Do not continue to use SLB Biromaru website if you do not agree to accept all of the terms and conditions stated on this page.
Using Our Services:
You must follow any policies available to you in the Services.
Do not abuse our services. For example, do not interfere with our services or attempt to access them using methods other than the interface and instructions we provide. Any kind of reverse engineering, without prior approval, is prohibited. We may suspend or terminate the provision of our services to you if you do not comply with our terms or policies or if we are investigating suspected violations.
Do not use any resources created within the service for illegal activities. We reserve the right to terminate or suspend access to the service immediately, without prior notice or liability, for any harmful behavior which includes but is not limited to: Spamming, spreading viruses, making threats, phishing activities, social engineering, defamation and unlawful conduct.
Hyperlinks to our Content:
Organizations may link to our Website without prior written consent. Organizations may link to our home page, to publications, or to other website information as long as the link: (a) is in no way deceptive; (b) does not falsely imply sponsorship, endorsement or approval of the linking party and its products and/or services; and (c) is appropriate in the context of the linking party's site.
Content Responsibility:
We are not responsible for any content that appears on your website. You agree to protect and defend us against all claims brought on your website. No link should appear on any website that could be construed as defamatory, indecent, or criminal, or that infringes, or otherwise violates, or advocates the infringement or other violation of any third party rights.
Reservation of Rights:
We reserve the right to request that you remove all links or any particular link to our website. You agree to immediately remove all links to our website upon request. We also reserve the right to change these terms and conditions and its linking policy at any time. By continuing to link to our website, you agree to be bound by and follow these linking terms and conditions.
Removal of Links From Our Website:
If you find any link on our website that is offensive for any reason, you are free to contact and notify us at any time. We will consider requests to remove links, however we are under no obligation or response to you directly.
Information We Collect Automatically On Our Site:
We use web statistics services: Google Analytics and Hostinger Analytics (a basic feature of our hosting provider) services that can log devices used, geolocation, and can visualize the number of visitors to our website.
Personal Data We Collect About You:
Personal data is any information relating to an identified or identifiable individual. Personal data that you provide directly to us through our site will be apparent from the context in which you provide such data. In particular: when you get in touch, we collect your full name, email address, and any other information you choose to include in the body of your email or response, as well as any personal identification needed to know who we are talking to.
Privacy:
SLB Biromaru privacy policy explains how we treat your personal data and protect your privacy when you use our services. By using our services, you agree that SLB Biromaru may use such data in accordance with our privacy policy.
We do not promise to ensure that the website remains available or that the material on the website is kept up to date. As long as the website and the information and services on the website are provided free of charge, we are not liable for any loss or damage of any kind.
If you have any doubts about the terms and conditions we have described, you can contact us by email. We will be happy to answer any questions or clarifications you may have. Communication by email will allow us to interact directly and provide more detailed information. We are confident that through email discussions, we will be able to resolve any ambiguities and ensure that you fully understand each of the terms and conditions. Feel free to send us your questions or concerns via email, we will respond promptly with clear and adequate answers.